Just Before You Check out Our Best Picks for this Year…
"When I was but a young lad, I had to walk to school uphill both ways in the snow, and I …. okay fine then! Actually, when I was young, no actual jumping aids existed (at least not that I knew of since they were not in most stores and there was no internet!). My basketball buddy found a rudimentary pair of plyometric shoes (not sure how) and to make a long story short, in 3 months, he moved from a vertical leap that was a full 6″ less than mine, to a full 5" higher than mine! That was frustrating for me, but alas, his shoe size was much smaller than mine, so no shoe-sharing! Plyometric shoes are just one of the great options for training.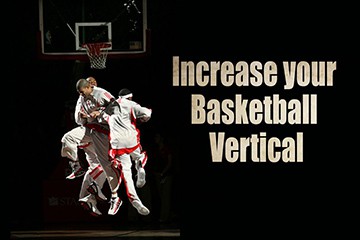 I've laid out a few other awesome options right here! MAN, do I ever wish this existed back in 1963 when I was in …. just kidding! More like 1990 when I was a senior in high school!"     READ MORE …
Finding the best women's basketball shoes is extremely important, because when it comes to a high impact sport like basketball you need the necessary comfort and support to prevent serious injury. Nothing can ruin a good basketball game more than an unwanted sprained ankle because the shoes you were wearing were lacking the proper ankle support. Or sore feet because your foot is too wide for the show you chose.  Along with ankle support and foot width, there are many other things you need to think about before buying just any pair of basketball shoes.
Buyer's Guide
Basketball is a very competitive sport, where you are constantly running up and down the court and guarding someone man on man to make sure that they do not score against you. With that being said, you need all the advantages you can get. And making sure you have the best basketball shoes can help give you the speed and agility needed to be the best player.  Having the best shoes and equipment is particularly important in women's basketball because there is less physical contact and more precision and fundamental skills are required.
Top Women's Basketball Shoes Comparison Chart
Comfort

Like with most shoes, the most important aspect for most people is that their shoes are comfortable. Without having comfortable shoes to perform in, it is difficult to be successful and stay focused on performing to the best of your ability.  When basketball shoes feel natural on your feet they are more likely to be doing their job, which is to make sure your feet are protected from any injuries. If you are wearing uncomfortable shoes while playing basketball, or really while doing anything, they can cause prolonged discomfort or long-term problems including plantar fasciitis and shin splints.
When it comes to looking for comfort in basketball shoes there are a couple of areas to which you should pay close attention.c
Midsole

The midsole of the shoe is the area that your foot rests on. Some people may refer to this area as the insole, like the thing that you can switch out of your shoes if you are dissatisfied with what the shoe already has in there. The midsole is one of the most important areas to look for when it comes to comfort because it is where all the nerve endings on your foot will be resting as you are wearing these shoes.

Heel Collar

Since most basketball shoes are mid or high-tops (as you will learn about below) it is important to find basketball shoes that have a padded heel collar. The ideal heel collar will provide you with stability and comfort, plus it will be made out of a nonabrasive material that will not cause any problems such as irritations.
Shoe Height
When it comes to basketball shoes there are multiple lengths of the tops of the shoes. The classic high top converse were one of the first shoes considered basketball shoes, and they had a higher "top" to them that was built to protect your ankle. Basketball shoes nowadays are built with a little more stability to help support your ankles while you are playing this rough sport. But not all basketball shoes have a high top, there are many different varying lengths for this part of a basketball shoe.
On these types of basketball shoes, the material extends above the ankle to help provide support. These types of shoes are best for the centers who need to have as much stability as possible when scrambling to get a rebound. A high-top cut shoe is also found to be a little bit more heavier and durable than the other shoes because they are built to be strong
Perfect for any position, the mid-top is just right in between low and high top. As it may seem since "mid" means middle. These types of sneakers provide some ankle support like high top shoes do, but they also have the flexibility needed to move around a little more agilely.
This type of shoe is cut to allow your ankle to be exposed. Low-top basketball shoes are ideal for guards because it allows them to have more control over their speed. These basketball shoes also allow you to make quick cuts to the rim for a layup. But don't let all the advantages fool you, without that extra support from high top or even mid-top basketball shoes, you are more likely to end up with a rolled ankle in these shoes.
Laces, Straps, or Zippers
Making sure that your basketball shoes stay on your feet may be the most important thing having to do with basketball shoes altogether. If they are not on your feet then how can they even help you out? There are many different ways that basketball shoes can fasten. Each has its perks and downfalls.
The most popular way to fasten basketball shoes to fit onto your feet tightly is lacing. The majority of basketball shoes have laces. Unfortunately, if your laces come untied while playing basketball that could cause a problem, you could trip, or worse, lose the ball.
The straps that are on basketball shoes can either be fastened with Velcro or sometimes a D-fasten belt. Straps help tighten your shoes, or some shoes have both laces and straps, so the straps keep the laces in place so they do not come untied.
The easiest to secure of all of the fasteners on this list is the zipper. A decade ago (history of basketball shoes), it was very common to find zippers on basketball shoes.  Some with just zippers alone, but most had laces that have a zipper closure above the laces to keep the laces tight and in place.  Although not as common today, you may still see a few styles of basketball shoes with zippers.
Shoe Material
Basketball shoes can be made from a variety of materials. When it comes to the materials that basketball shoes are made out of it is important to consider where you will be playing, plus what type of feet you have. For example, if you have feet that get excessively warm, you should probably look for a more breathable material to minimize foot sweating that can lead to smelly feet.
When having basketball shoes that are made out of canvas, it means that the shoes will be more breathable to help keep your feet dry from sweat. Breathable shoes also help keep your feet from overheating, which can cause your feet to swell and potentially make your shoes feel too tight.
Although leather is a more expensive material to have basketball shoes made out of, they provide a lot of support and durability. Most shoes are not made entirely out of leather, they are normally made of a combination of canvas and mesh, to help keep your feet well ventilated.
A less expensive way to get the durability and support that leather has is to buy a pair of basketball shoes that are made out of synthetic leather. Or if you are an advocate for PETA, then synthetic leather would be the way for you to go. They are also normally engineered with other materials such as canvas to help keep your feet dry.
Outsole
While most basketball is played indoors, so you don't have to make sure you have a sole that is complete for rough terrain, you do need to find a pair of basketball shoes that are appropriate for court use. The outsole or the traction on the bottom of the shoe is another important aspect to look out. You will need a shoe that has a rubber bottom that can provide a nice grip to the slick court surface. But the outsole should also provide stability, support, and protection from your feet. Without this type of protection and grip to the court, you are likely to be slipping and sliding, as if you were gliding on an ice skating rink.
Top Ten Women's Basketball Shoes Reviews
---
While not the most expensive shoe on our list, this is one of the newest shoes put out by any brand for women's basketball.  It's no slouch and because of the relatively low price point and the features we get, it tops our list for this season!
The upper is synthetic leather which offers great support and breathability.  Along the mid-foot panel there's a ventilated mesh for another layer of airflow and foot comfort.  There's an added layer of cushioning around the ankle for enhanced comfort.
Moving to the footbed, the Jet offers a molded heel for great support and a "locked-in" feel.  The die-cut EVA sock liner provides ample cushioning underfoot and an added level of support.  A compression-molded EVA midsole gives you light weight and responsiveness, while the rubber outsole has a unique traction pattern made to address grip during lateral movements.  
The shoe weighs in at 12.3 ounces.
PROS
Aggressive tread design
Airflow and breathability
Very stable outsole
CONS
---
The Micro G offers really exceptional traction indoors, and way better than expected traction outdoors on most hard surfaces (by "hard", I mean NOT gravel!).  Even with all the specialized insole foams on the market, the UA's foam insole stands with the best of them even though they don't have a fancy proprietary or brand name.  They were VERY comfortable.
The Micro G features a full synthetic upper with no creasing!  Some players don't care about creasing, but I personally HATE IT!  Not only because it looks cheap (most higher-end leathers from classic shoes from the past, did not have an obvious crease at the toe) but more importantly, a crease is a sign of wear and eventually breakage on the crease line if it exists.
Historically, UA shoes have been severely UNDERventilated but these shoes are a definite and obvious improvement – though they're not perfect and other brands offer better ventilation.  The one negative we found was the width of the outsole was a bit narrow, and to achieve better support for your foot and ankle, it could be a bit wider.  Because of this slightly less-than-it-could-be support, we'd suggest these shoes for quicker, smaller players like guards and small forwards.
PROS
Exceptional traction
Exceptional all-around foot comfort
CONS
Built for narrow feet
Ventilation not as good as it could be
---
It's TRUE!  The first 3 shoes on our list are from Under Armour and that's because in our humble opinion, UA makes the best basketball shoe for women based on our assessment of comfort and aesthetics.  Remember, that's just our opinion, not FACT!
The Drive 5's have a lot to offer for around the $100 price point so let's unpack a bit!
The shoes typically come with extra laces and while this model is a high top, there is a low cut version but we haven't taken a close look at those.  Depending on the style or version you get, the one-piece boot style shoe is overlaid with either a jacquard-like material, or ripstop nylon.  This two-layer system offers containment and support while making quick stops and turns.
Around the ankle is a neoprene-like material (not actual neoprene) which adds exceptional comfort, especially if you pull the laces tight for ankle support.  The heel has a "puck" of Micro G and you can see only part of it on the outside of the shoe while the rest sits under your heel.  There's a torsion shank (that's what I call it) down the middle of the outsole (inside of it) and you can see it from the side.
We love the aggressive herringbone tread pattern which isn't too fine so stuff won't get stuck in the treads as easily.  There's also an ortholite insole to add to the already-ample cushioning.  A good choice overall for sure.  If I was in the market for a women's basketball shoe, I'd probably stop right here!
 

PROS
Extra toe protection with TPU hot melt film over the toe
Ankle support and stability
HOVR technology that UA says "gives a zero-gravity feel" (we believe that's a good thing)
UA's "anatomical flex grooves" in the forefoot allow the foot to move naturally, but still have support and rigidity
CONS
Tongue may offer discomfort depending on how tight they're laced and even the shape of your foot.
---
If you ask anyone of us here at SportConsumer.com, we'd say the Overdrive is one of the best, least-known and undervalued women's basketball shoes on Amazon.  Not only do they look good, but overall performance is nearly as good as any other big name brand, but it's around $75 or less!  The textile and synthetic exterior provides excellent breathability and support, while the eye-catching colorway of purple and yellow looks great (unless your team's mortal enemy is the Lakers!).
The Radial Herringbone pattern offers the exact traction (or close to it) for controlled pivots, while the narrowly ribbed treads offer increased grip on both outdoor blacktop courts and indoor hardwood.  We like the fact that the outriggers on the sides of the outsole are pronounced enough to actually offer support during lateral movements and cuts.
PROS
CONS
---
Made with TORSION SYSTEM technology, the Adidas Women's Pro Model Zero W basketball shoe is great for anyone who needs to move across the court quickly. With leather trim, these shoes not only look professional but provide the strength and support that the best basketball shoes can. Made out of leather, the upper on this shoe provides your foot with needed support so you can avoid any injuries while beating the opponent to the basket. And most importantly, this shoe has a molded EVA midsole and a PU insole that provides your foot with the best comfort you can feel while playing on the court.
PROS
EVA and PU comfort
Lightweight
CONS
---
While our team would not choose the VS Hoops as a high-end competition shoe, it will absolutely do the trick for a budget-conscious player.  It has a bit of an 80's retro look (which is absolutely a good thing for lots of fashion-conscious players – especially budget-conscious AND fashion-conscious players).
Made with a combination of textile and synthetic upper, this mid-top design offers adequate support and ventilation though not necessarily top of the line. It features a traditional lace-up closure with a padded tongue and collar.   The fabric lining is made to be breathable to maximize ventilation in a budget-priced shoe.  It has a cushioned foam insole for superior comfort and a durable rubber outsole.
PROS
Great price
Great style/retro look
CONS
Not designed for serious competition
---
Like most Under Armour ball shoes, the Jet is made of synthetics and textiles which provide a maximized ventilation scenario while giving great lateral support to minimize foot movement and ankle rollover.
The Jet's design provides a lot of support and protects the ankle and Achilles heel with extra padding and a more secure fit. The bottom of the sole has diamond-shaped insets that provide great grip and traction when shuffling around the court and can prevent slipping while making sudden direction changes to speed around the opponents.
PROS
Herringbone Traction Pattern
ClutchFit technology
Good price
CONS
Only 2 colorways available – basic black with white outsole, and basic white with black outsole
---
The Crazy 8 ADV from Adidas is a classic shoe from the 1990s, but it's been re-done by today's standards and it's worth a look by anyone who appreciates Adidas and loves retro! 
These iconic shoes come with a modern twist and unlike its predecessors from just a few years ago, it does not have a big and bulky look.  It's a paired down, slighter version which is often the case with women's shoes (please don't send me nasty comments accusing me of sexism.  I'm just laying out the facts!). 
The sole is classic herringbone which, while it's retro and iconic, it's not great on the hardwood.  The top ridges of the herringbone pattern (the part that touches the floor) is actually flat, and that's not good for hardwood traction.  It should be more pointed like a wiper blade.  However, this would be an excellent shoe on the blacktop or concrete outdoors.
Unlike the original Crazy 8s, the ADV has Torsion technology in the midfoot.  The EVA midsole gives its lightweight and cushion.  We found that the shoe needed some break-in time for best performance but still felt good right out of the box.  Along the sides are flexpoints (those crazy looking patterns), but there's no real provision made for ventilation.
Overall, not a bad shoe since they are famous as far as shoes go (not the like Air Jordans, but kinda in the same league).  We'd change the sole if we could, but otherwise, not a bad deal if you don't mind wiping a sweaty hand along the bottom after every few trips up and down the court.
PROS
Great ankle support
EVA comfortable cushioning
Iconic status
CONS
Sole could be engineered better for grip indoors
---
This is one unique shoe in our list since it is the only one to be successfully marketed as an outdoor street casual shoe you'd wear to the coffee shop, but also has the performance features of a competitive court shoe!  Woo-hoo!  Who knew!?  The tumbled leather upper looks fantastic while the stitched leather heel overlay offers performance support.  There's a die cut full-length EVA sock liner for a custom fit as well.
The outsole has UA's proprietary Charged Cushioning system to absorb shock and then return the corresponding energy into a responsive power take off.  We like this shoe for its dual functionality which we believe lots of people would take advantage of.  However, if you're a competitive baller, we'd suggest to use these shoes for casual wear (to reflect your basketball obsession and lifestyle) and buy a pair of Hyperdunks or Micro G's for games.
PROS
Dual-purpose functionality
Clean, minimalist look
CONS
---
While not specifically a women's shoe, The Pro Bounce Madness is made for grade school girls learning the sport and especially for those pre-teens looking to become a bit more serious in their pursuit of basketball.  
The Pro Bounce Madness comes with a traditional herringbone tread pattern which has flat ridges rather than pointed.  That means they're not super performers on a dusty hardwood court.  She'll have to wipe her hand on the bottom of the shoe every couple of minutes to maintain good traction on a dirty floor.
The outsole is made with the Bounce cushioning system and features a reinforced clear strip for containment on the lateral side of the foot (outside).  The heel has adequate padding and the ankles and Achilles area have "pillows" of padding which enhances comfort.
This is sure a decent shoe for the money, but if you know you'll be playing on a dirty court, there are other options to consider on our list!
PROS
Excellent lateral containment and support
Light and "quick" feeling during gameplay
CONS
Underperforming tread pattern on indoor dusty courts
---
When comparing the best basketball shoes it is hard to determine which one will be the best for you. Since everyone is created differently, everyone will have a different style, foot type, or cushioning preference or tolerance. And these are all things to take into consideration when purchasing a pair of shoes. It is also important to know, while we do offer links to the shoes that we rate, to ensure that the shoes you are going to buy are the best shoes for your feet, you should try them on instore. Sometimes a shoe that was great and amazingly comfortable for one person, can feel like wearing wooden clogs to another person.
Overall, the best and most versatile basketball shoe on this list would be the Under Armour ClutchFit 3. Although Under Armour is a little new to the basketball shoe game, these shoes are the most versatile and best shoes on the list. Not only do they have a variety of cool and colorful designs for the outer part of the shoe, they also provide a great secure fit with their ClutchFit technology. The foam padding in these shoes provides the best comfort that you can expect from playing four long quarters of a basketball game against a hard opponent.
But if you are looking for the best bang for your buck, the AND1 Master 2 basketball shoes would be the way to go. Don't let the inexpensive price fool you. With the dual-density midsole, these shoes can provide comfort like a slipper, and the herringbone traction featured on the bottom of these shoes will make sure that you are not slipping and sliding into other players. Also, the Master 2's are made out of mesh and synthetic leather, so they are breathable and will keep your feet dry, no matter how sweaty they get. These shoes may seem like classics or too old school for some players, but they are the best basketball shoe you can find for a relatively inexpensive price.
---