In a world of advanced shoe technology and clever advertising, choosing the right basketball footwear is more difficult now than it has ever been.
It's not as easy as decades ago where you would simply throw on any pair of shoes that weren't boots and head down to the basketball court. Nike, Under Armour, and adidas are the three main brands that have taken over the market throughout the past ten years or even longer.
Why is it important to get specific shoes for basketball? Can't I wear any shoe? This is not necessarily the case. Basketball shoes are important because they provide players will the tools needed to safely and effectively play the game.
Ankle support, superior outsole grip, and durable upper material make a basketball shoe its own entity, and something to desire if you want to play serious basketball.
Granted, you can wear some basketball shoes casually, such as Air Jordan, and you'll be comfortable and at peace knowing that they will last you a long time.
If you're a basketball player looking for the ultimate pair of shoes that will help you step up your game, these are the brands you will be coming across the most.
Learning about the history of each brand and what they have to offer will help basketball players decide what type of shoe to look for, and what brand works best for them.
In this article, you will learn more about the differences between their shoes when you are looking for basketball shoes and you will also get a brief overview of the brand as a whole.
Since these brands are mostly built on reputation, we have spent a lot of time to ensure that we do look at their reputations and what they bring to the table.
History and Reputation
---
Under Armour

The youngest brand among the three; Under Armour has been on the come up for over ten years now.
With celebrities such as Dwayne "The Rock" Johnson, Cam Newton, and Golden State Warriors' Stephen Curry backing the brand with endorsement deals, it's safe to say that Under Armour has become a popular brand over the years.
Under Armour was initially an idea by a University of Maryland football player named Kevin Plank in 1996.
At the time, Plank invented a comfortable shirt that had the ability to easily absorb sweat without making the player feel drenched by a regular cotton t-shirt.
It only became a matter of time before Under Armour spread to sports other than football; such as basketball and baseball. Today, Under Armour's basketball shoe have been known to excel in stability, quality, and offer very reasonable prices.
Under Armour earned a substantial win in 2013 when rising star Stephen Curry decided to sign with the company opposed to Nike, who was the runner-up at the time.
This transaction occurred when Nike spelled Curry's name wrong during a presentation; ultimately leading to the NBA superstar signing with the Under Armour brand.
---
adidas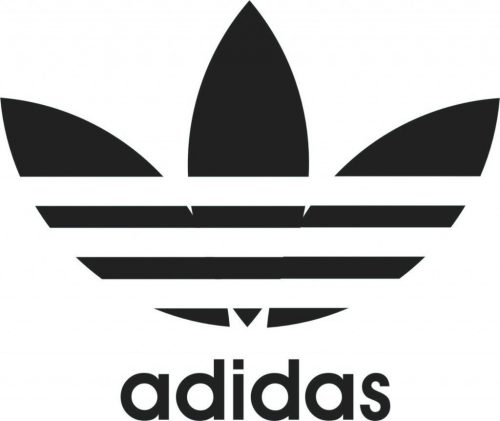 Compared to the other two shoe brands, Adidas is the only one not based in the United States. 
It has its headquarters based in Germany. Originally founded in the mid-1920s under a different name, adidas is most definitely the oldest brand out of this trio, and have steadily been progressing throughout the decades.
Their signature three-stripe design originated in the early 1950s after the summer Olympics and hasn't ceased from production yet. In fact, the three-stripe logo has become one of the most recognizable logos in the world.
adidas wasn't relevant in basketball until the 1970s; leveling with the then-popular Converse sneakers.
However, adidas would fall behind an emerging Nike brand ten years later and would continue to compete in the basketball niche until the present time.
adidas has also been a relevant brand in the basketball shoe market.
While adidas might not necessarily be the first brand that comes to mind when you think of basketball shoes, star athletes such as James Harden and Derrick Rose have made wearing adidas on the court much more common.
In recent years adidas has become a major player in the shoe industry largely due to growth from social media and popular culture.
---
Nike

The Nike brand is arguably the most well-known and popular brand in the entire world….PERIOD!  Yes, I'm including competitors like Coca-Cola, Apple, McDonalds, Google, Amazon and UPS!
Well, officially, it's in the top 10, but it's certainly the #1 shoe brand in the world.
Based on their reputation, Nike loyalists truly believe that their brand is superior to the likes of adidas, Under Armour, Reebok, etc in sports equipment, running sneakers, and other niches.
When it comes to basketball, there are plenty of basketball players that have endorsement deals with Nike; most notably Michael Jordan and LeBron James.
One of Nike's most popular basketball brands that is still relevant today is Michael Jordan's Air Jordan.
Headquartered in Oregon, Nike has dominated the market for sports equipment, and in this case: basketball shoes. Nike's patented Air technology was first put back on the court in the early 1980's with the Air Force One basketball shoes.
This was only a few years prior to Michael Jordan being signed to a Nike endorsement deal for the Air Jordan. These basketball shoes were initially banned from the NBA, only to be allowed later on.
Outside of the Air Jordan and LeBron line, Nike offers the Hyperdunk, the Kyrie, the Zoom, and the Kobe line. All of Nike's basketball shoes are available in several unique color schemes; mostly with loud colors such as neon green.
Shoe Specs
When you confronted with these three brands, there will be a few things that you will need to take into consideration.
This will help you to get the best one of these 3 brands and also choose the brand that fits the most comfortably for you as an individual.
Since these brands are worlds apart, it can sometimes be a daunting prospect if you have no idea how these features will work back and influence you:
Sizing
Being that a good majority of basketball players are above average in height, their feet will follow in size. The lowest size each brand offers is size 7, and they vary in large sizes.
So far, adidas has offered the largest size of Men's 20. Nike's LeBron line goes up to 18, and Under Armour averages at 16. For the most part, Nike basketball shoes run true to size, while Adidas tends to run slightly small.
Players are going to want a pair of basketball shoes that provide comfort and grip on the court.
These characteristics are important because players are constantly running up and down the court, so having shoes with cushioning and responsive qualities help tremendously.
Sizing sometimes depends on what the shoe is made out of. Some shoes are more breathable than others, so they fit on the foot like a sock, while others have more structure and durability, so they feel a bit more callous in comparison.
Overall, these three brands will offer basketball players large shoes that provide a comfortable fit.
This tool is very helpful when comparing shoe sizes across different brands.
Nike
Nike is known for having wider sizes that will work much better with those people with wider feet. Nike shoes are also easier to break in and thanks to the larger sizing; many action sports athletes do choose this brand for their sporting events.
Nike is a little more stretchable as well and this means that those with bigger feet will not tear the shoes as easily.
adidas
adidas has always been known for their narrow shoes and they have quite a narrow fit that you will need to compensate for. Since most athletes do have quite thin and narrow feet, the designs work perfectly for them.
adidas has also been known for their quality inner and outer sole.
This means that Adidas shoes are a little better when it comes to absorbing shock and reducing some of the fatigue that your joints and legs might sustain.
Under Armour
Under Armour, shoes are true to size and they will also be perfect for games like basketball and for training. Under Armour is quite new on the footwear scene, but they have taken a lot of tips from many of their other successful counterparts.
If you are looking for great jumping and walking shoes, Under Armour will definitely be the right brand for you.
Quality and Materials
Nike arguably has the best quality material, followed by Under Armour. That's not to say adidas is made with poor quality leather, it's just that the former two brands are known to last long.
Nike basketball shoes are typically made with lightweight durable leather that helps the foot naturally bend while on the basketball court.
Under Armour confidently applies its own exclusive technology onto its shoes for exceptional comfort, support, and breathability.
The outsole usually has a signature traction pattern so that players can easily gain grip and maneuver up and down the court. Under Armour usually applies a heel system that stabilizes the heel and keeps the foot locked in place.
The adidas D Rose basketball shoes are made with a mesh material in addition to suede and synthetic leather. This type of material will help the bottom of the shoe grip onto the court.
Nike
Nike is generally well-known for their quality and the materials they use in these kinds of shoes. Nike uses a soft outer sole and they have dubbed it; the Nike running sole.
This sole is designed to help absorb impact and to reduce the shock on your joints and feet in general. Because the Nike shoe is also a little wider, the shoes are great for those with the need of stretching out the materials as well.
For basketball players, the Nike shoe will be ideal as many of those larger athletes also have large feet.
adidas
adidas is more of a petite shoe and the shoes are still made from extremely durable materials, but they do not stretch as easily as you would find the Nikes stretching. adidas also incorporated Adiprene into many of their sports shoes and this is basically their version of a softer and more cushioned outer sole. Adidas shoes should be great for basketball purposes if you do have narrower feet and you need something to reduce the chances of arthritis.
Under Armour
Under Armour is new to the market and they have put in a lot of time when it comes to quality and selecting only the best materials they could possibly find.
Under Armour has a great reputation when it comes to overall durability and they are generally more into using leather with their shoes.
Under Armour is making great strides into convincing the people about the quality of their products and they also try to compete with the top brands in term of quality and materials.
If you love leather shoes, Under Armour will be a decent lightweight choice that you could make.
Popularity
Going back to the history of these brands, although Adidas has technically been around longer, Nike is clearly the most popular basketball shoe and has been for quite some time.
Believe it or not, athlete endorsements do play a part in popularity, and right now Nike is on top, while Under Armour and Adidas are slowly catching up.
The Stephen Curry acquisition from Under Armour was crucial, and puts them in the race for a high-end basketball shoe, as Curry is consistently argued as one of the best players currently in the NBA.
The prices under $150 definitely help Under Armour's cause as well.
Being known for having a high-quality material in their shoes, Under Armour, basketball shoes have slowly become something seen more often in basketball, although it isn't the brand everyone thinks of when they think of premiere basketball shoes.
Just because these brands seem successful in the basketball shoe market, that doesn't mean that everything is over for adidas.
With athletes like Derrick Rose and James Harden signing off on this brand, fans and amateur basketball players are bound to find an Adidas shoe they like, and that works for them.
Pricing
In today's society, you need to pay for quality material. In other words, the more value something has, the more likely it will have a high price.
If you are serious about playing basketball in the right footwear, you are going to make an investment in basketball shoes.  Under Armour, Nike, and Adidas have shoes that are aggressively priced over $100 because they produce quality material.
Speaking of price, Under Armour comes out on top for best budget shoes. Between the UA Curry 3Zero shoes and other models such as the Longshot, Fireshot, and Rocket, you can find a pair of basketball shoes for under $100.
This price range is a deal for any type of brand, especially for basketball shoes. Nike is one of the highest in cost; some shoes ranging well over $200 per pair.
Despite Nike's high prices, they do offer basketball shoes at inexpensive price tags from NBA superstars like LeBron James and Kobe Bryant.
Some may spare the high prices due to brand loyalty, while others will go with the pair that best matches their values of a true basketball shoe.
Wrap-Up
These three shoes are currently hard at work when it comes to competing to be the overall top dog in terms of the specs. When looking at style, you will find that the shoes are quite similar and you can easily find a shoe that looks similar to the other brand.
Nike
Choosing the best one of these three brands will be quite tricky at the moment. If you are looking for trustworthiness and an established brand, Nike will be your number one go-to choice.
Nike is an American favorite and they have proven time and time again that they do have what it takes when it comes to producing quality and trusted shoes for basketball.
Pros:
High Quality
Variety of models available
Personalization options available
Cons:
---
adidas
adidas, on the other hand, has been known for its quality and the special technology they do incorporate into their basketball shoes.
If you are a basketball player and you are looking for a shoe filled with technology that should give you the upper hand when it comes to reducing and facing fatigue, Adidas should be your number one shoe.
Pros:
Comes in unique styles and colors
Able to customize your shoe
Cons:
Shoes tend to run small
Equally as expensive as Nike
---
Under Armour
Under Armour is still seen as the new kid on the block, but they have also taken many of the features from the other top brands and included their immense durability to this advanced technology.
Under Armour could very well be the brand that you do need to consider if you are willing to give an up-and-coming brand an opportunity.
The main man endorsing Under Armour is also Dwayne Johnson. He has been known for his quotes and lifestyle of success and quality.
Pros:
Fair price
Made with exclusive shoe technology
Some shoes have customizable features
Cons:
Limited basketball collection
---
Final Thoughts
Investing in a great pair of basketball shoes can become complicated if you don't know what you're looking for. Nike, adidas, and Under Armour are three prime brands to choose from when looking for a high-quality basketball shoe.
Before buying, it's important to consider what you want in a basketball shoe and what each brand is good at.
For the most part, Nike dominates the basketball realm; with shoe-lines such as Air Jordan, Hyperdunk, Zoom, Kobe, and LeBron taking up a solid majority of the shoe market. The final decision will come down to what the buyer wants.
Each brand has its own type of style. Most notably, adidas offers basketball shoes with unique shapes and color combinations.
In addition, their three-stripe adidas logo will always be apart of their shoes, whether it is in the middle, back, or front of the shoe itself. If you're looking for great, durable quality, you might want to go with Under Armour or Nike.
adidas always has the most "out there" designs that can't be found anywhere else, and Nike is a safe bet, as it is arguably the most popular basketball shoe in this era.
Each brand has its pros and cons, but no matter what shoe you decide to go with, you are bound to excel on the court with these three great shoe companies.
If you disagree or if you have anything of substantial value to add to this article, we would like you to drop a comment in the comment section below and let us know how you feel about these brands.
We would also like to thank you for reading this article and we do hope that you have found the information that you have been looking for.
---